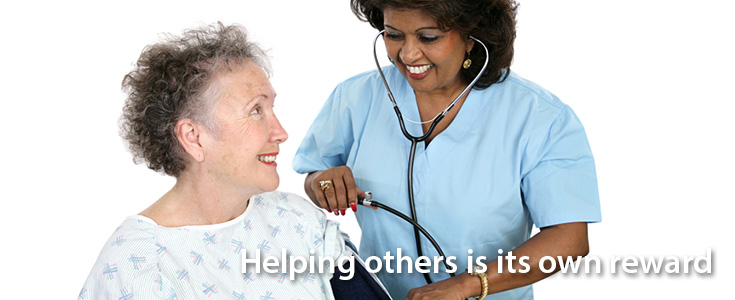 Certified Nurse Assistant Program
– $900
Tuition includes textbook, workbook, theory, lab, clinical rotation, individualized assistance and complimentary pre-exam review. 
A deposit is required to process enrollment and reserve a seat in the class of your choice. Tuition must be paid in full prior to the start of your class. We also have payment plans available, call today for more information.
Payments in the form of Cash, Credit Card, Check, or Money Order are accepted. Checks and Money Orders should be made payable to Heart to Heart Healthcare Training. There will be an additional 2.75% fee for the use of debit/credit cards.
We do accept payment through Michigan Works, Michigan Rehab, and other community organizations for those who qualify.
CPR/AED/FIRST AID Classes
Basic Life Support (BLS) for Healthcare Providers – $75
Heartsaver® CPR/AED – $50
Heartsaver
®
First Aid – $50
Heartsaver
®
CPR/AED/FIRST AID – $80
Bloodborne Pathogens – $25
Family & Friends CPR – $25
Financial Aid
Tuition help is often very important for students in order to receive the education that they desire. The MACC offers some wonderful information on various forms of financial aid that may be available for prospective students.
Heart to Heart Healthcare Training Scholarship 
Here at Heart to Heart Healthcare Training we believe in giving back to the community. We have created this scholarship for students who are looking to become Certified Nurse Assistants. We will choose two students throughout the year to receive free tuition to our program. If you are interested in applying for this scholarship, please see the details below.
In order to apply for this award, you must submit a response to the following questions –
1. Tell us a brief story about your life and current situation.
2. What are some hardships or troubling times you've faced in your life and how did you make it through those times?
3. Why are you choosing to enter the healthcare field?
4. What are your future career goals?
5. How would you benefit from receiving this scholarship?
6. Please provide the top two class dates that would work best for you if chosen for this scholarship?
In a word document please submit your answer to these questions. Please include an email address, and phone number you can be contacted at as well. You may submit your scholarship application by –
E-mail – info@h2hhealth.com
or by mail –
Heart to Heart Healthcare Training
PO Box 69
Flushing, MI 48433